Lowes UK Defined Strategy Fund
A new way to invest in structured investments
INNOVATIVE AND DIVERSIFIED PORTFOLIO
A diversified portfolio of innovative strategies to deliver pre-defined returns in range-bound or increasing markets whilst seeking to mitigate risk to capital.
For over two decades Lowes has helped shape the sector for improved investor outcomes and has worked with various product providers to develop a style of the industry's best-selling genre: the autocall or kick-out.
BUILDING ON TRIED AND TESTED STRATEGIES
Lowes have been recommending the types of strategies employed within the Fund for many years. The Fund builds on this concept and offers investors similar potential return profiles to stand alone structured investments, wrapped in a tax-efficient collective investment.
LOWES UK DEFINED STRATEGY FUND
About Lowes
LOWES UK DEFINED STRATEGY FUND
LOWES UK DEFINED STRATEGY FUND
---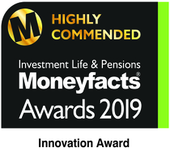 The Lowes UK Defined Strategy Fund is an actively managed fund comprising a series of defined investment strategies; the potential returns earned within the Fund are typically fixed in nature and linked to the performance of one or more established stock market indices, such as the FTSE 100. read more
The value of investments can fall as well as rise. You may get back less than you invested.
About Lowes